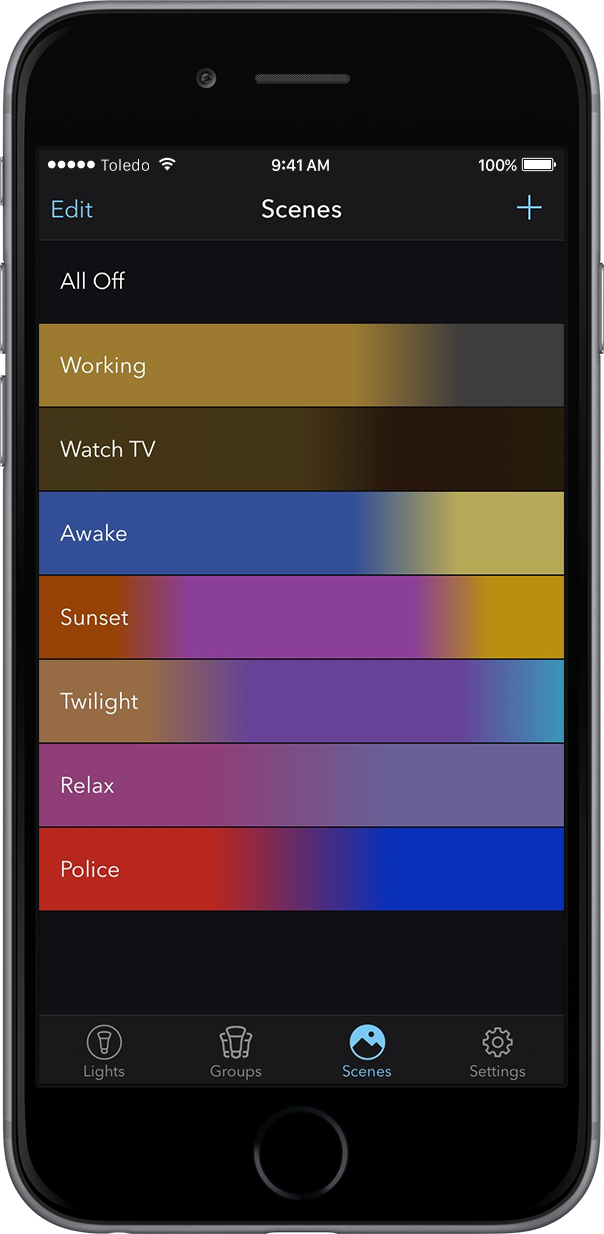 Save your favorite color configurations as scenes
Easily recall your favorite light configurations with one tap by saving them as a scene.
Huemote scenes are more powerful than the scenes you are used to, as part of the scene configuration you can also turn off some lights.
This way you can have some scenes that only change the color and mood of certain rooms, and other scenes that turn off a section of the house, or an entire floor.